Hope everybody out there had a great Labor Day weekend! I know my boy Frank Schwindel did is he hit another three homers. He's now homered in six of his last seven games but you can read more about him below. Instead, let's focus on two of the biggest MVPs in Fantasy Baseball this season: Salvador Perez and Robbie Ray. Despite battling a neck injury, Perez blasted three more homers this weekend, bringing his season total to 41. He's currently the eighth ranked player overall in 5×5 rotisserie leagues. With an ADP of 86 before the season… that'll work.
The same could be said for Robbie Ray who currently ranks as the 23rd overall player. He lowered his ERA to 2.60 and WHIP down to 0.99 to go along with 212 strikeouts. Simplifying his arsenal to just the fastball and slider to go along with much improved control has been the key for Ray this season. It will be interesting to see who emerges from the American League Cy Young race between Ray, Gerrit Cole and Lance Lynn.
Of course, as always, you can follow to make sure you get the latest episodes of Fantasy Baseball Today right when they drop on Apple and Spotify.
Schwindel swats another three bombs
Cubs 1B Frank Schwindel was not some heralded prospect call up but instead a player who benefited most from Chicago's decision to trade Anthony Rizzo to the Yankees and he is without a doubt taking advantage of his playing time. Schwindel grabbed nine more hits over the weekend! Those nine hits included three more homers and he now has a home run in six of his last seven games. He is now batting .338 with 10 homers and a 1.037 OPS.
Schwindel is just 39% rostered, has six games next week and he's going to continue playing every day. He needs to be called up from the bench and roll with this while it lasts (which may not be too long if you dig into his profile). Schwindel makes a lot of contact and puts the ball in the air a lot. Those things equal extra base hits, but you should expect the batting average to take a step back at some point.
Schwindel hit for a lot of power in the minors. He reminds me a bit of Christian Walker and his rise (although he has fallen off this year).
Candelario keeps his monster second half rolling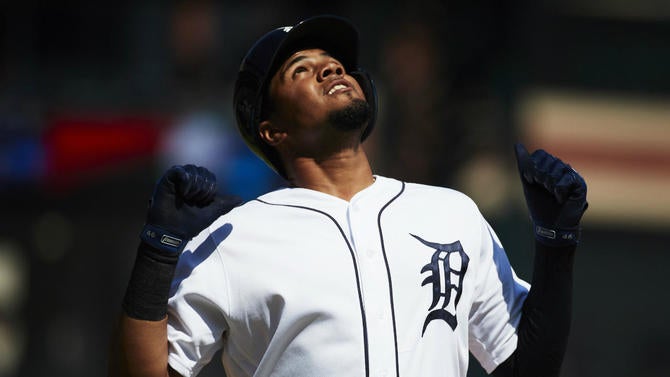 Tigers 3B Jeimer Candelario is another out-of-nowhere hitter absolutely ripping through the second half of the season. Though not quite as old as Schwindel (27 to Frank's 29), Candelario is coming on strong and on Sunday he went 2-for-3 with a 3-run triple in a game that was decided in Detroit's favor by a 4-1 scoreline. He also added a walk and a run scored. Candelario has been a borderline elite run scorer in the second half.
Speaking of his second half, here are the numbers: .311 batting average, seven home runs, 19 doubles, and a .948 OPS in 47 games. That's a pace of 22 homers and 60 doubles over 150 games. He's just 59% rostered.
I asked guest Justin Mason to pick one of Candelario and Schwindel to fill out a top waiver claim and we came together with a split opinion. I preferred Schwindel and Justin is rolling with Candelario, in part due to the supporting cast. Who would've ever thought we'd be saying that about the Tigers and the Cubs.
News and notes
To the IL this weekend (lots of hamstrings):
Waiver wire starting pitchers to target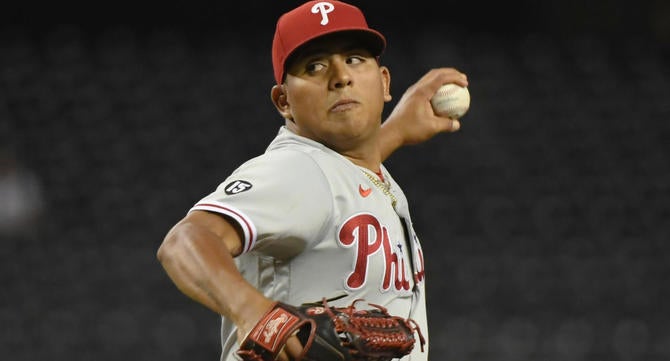 2,049 total views, 1 views today